Searching for paintings. Do you know where they are?
Item from the Antiques Trade Gazette, April 2012:
The Art Newspaper, October, 2010: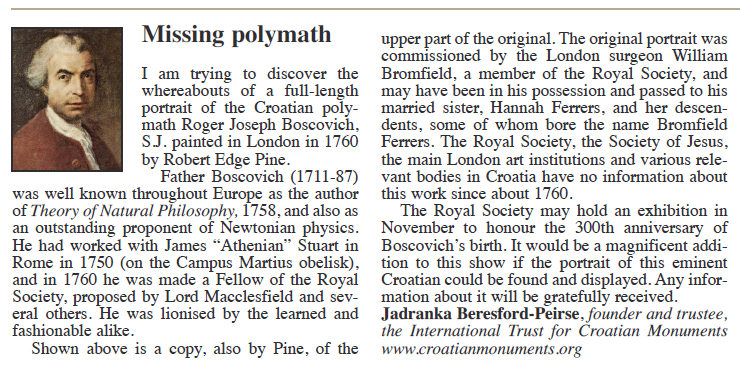 This painting by the Croatian artist Vlaho Bukovac, 1855 Cavtat - 1922 Prague, entitled "The White Slave" or "Les Ebats", was in the collection of Samson Fox, industrialist, benefactor and thrice mayor of Harrogate in North Yorkshire. Measuring 43 x 78 inches and exhibited at the Salon in Paris in 1883, it was brought to England by Vicars Brothers, the dealers of Vlaho Bukovac. They gave the painting much publicity, exhibiting it in their gallery in Piccadilly and in several towns in the north of England, publishing also this postcard, which is the only image we have. Finally it came into the possession of Samson Fox and the painting was last recorded at an auction following the death of Samson Fox, held at his home, Grove House, Harrogate, in 1911. There were 17 paintings by Vlaho Bukovac in his collection, some still untraced, including the White Slave. We believe that the painting is still languishing somewhere in northern England and we would be grateful for any information.
I would like to record here my thanks to Alex Kidson of the Walker Art Gallery, Liverpool, Jane Sellars of the Mercer Art Gallery, Harrogate, and Caroline Oliphant, Bonhams, London, for holding exhibitions, "Searching for Blaise, Vlaho Bukovac and his Northern Patrons", 2005/2006.
A new Mabuse?
The following item is reproduced from the website Art History News with their kind permission:
March 2nd 2011

A reader has kindly sent me this image, which is an old photo of a painting stolen from a Croatian monastery in 1972. The Madonna and Child was believed by the Franciscan monks of Dubrovnik to be by Mabuse, or Jan Gossart, the star of the National Gallery's new show.


Of course, it is impossible to tell at this distance, but the painting is certainly Mabuse/Gossart/Gossaert-like. The composition is similar to that seen in the c.1520 Mauritshuis/Rijksmuseum Virgin and Child with the Veil, which is no.10 in Maryan Ainsworth's splendid new monograph.

The features and drapery in the Dubrovnik picture seem rather hard, and the pattern was quite widely copied. Nonetheless, it is worth a closer look - so if you know where it is, pray tell.
Robert Edge Pine:

Jadranka Beresford-Pierse, who kindly sent me the Mabuse image, is particularly keen to know where this painting by Robert Edge Pine is. It is a portrait of Roger Boscovich, a Croatian polymath who was painted by Pine in London in 1760. This painting was also stolen in 1972. Please spread the image far and wide, and send any hints to Jadranka at the International Trust for Croatian Monuments.
_ END _